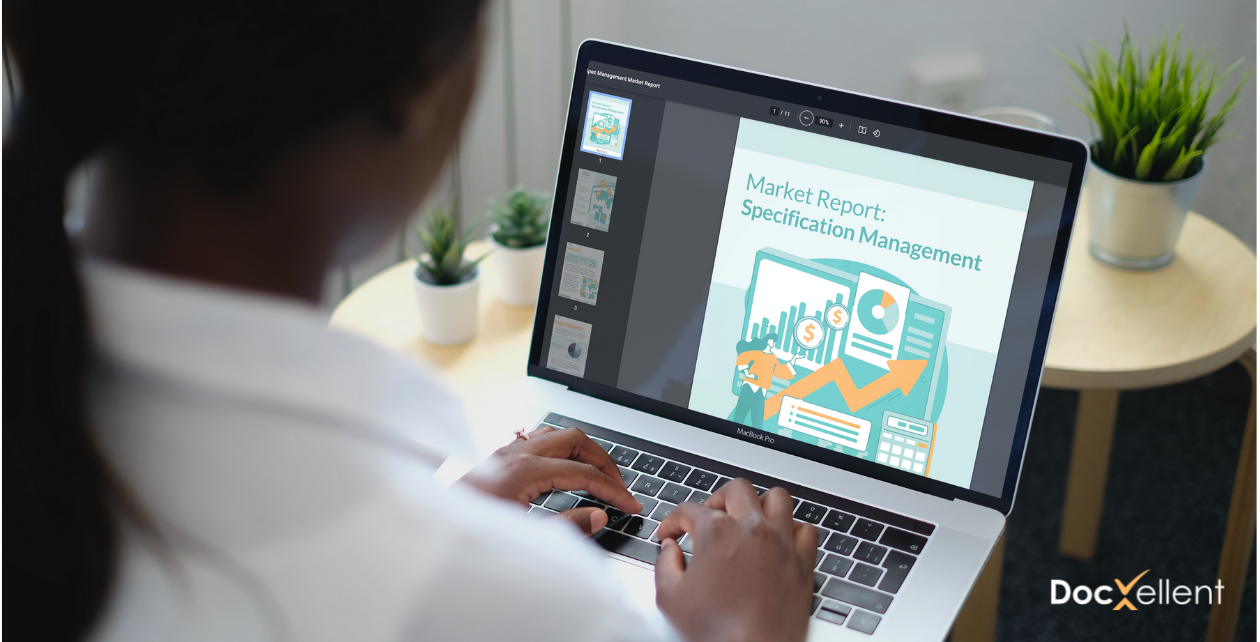 2023 Specification Management Market Report
Consumer markets are diverse and, to keep up with demand, manufacturers need their processes to be increasingly efficient and sustainable while providing top-tier quality. The result? More SKU documents and specifications than ever before.

To better understand how companies are managing the recent disruptions to the specification environment, DocXellent surveyed our own customers to get their insights.
Download our market report to learn more about:
The current state of the Specification Management market

How real companies are managing their product/packaging specifications

The most common specification management challenges companies like yours are facing

How to rethink the way you manage your specs to create efficiency and streamline production