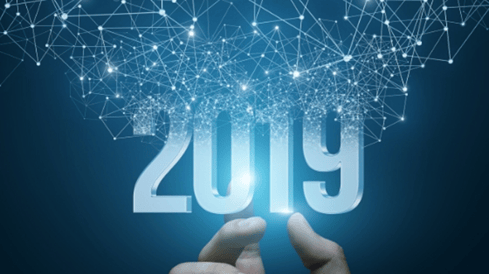 2019: Document Management Year in Review
2019 has come and gone and it has been a transformative year for DocXellent! From new team members to new services and 21 CFR Part 11 compliance accomplishments, we want to share with you all the ways our customers helped us grow this year.
Welcomed New Team Members
We had the pleasure of welcoming three new members to our DocXellent team in 2019. Since we pride ourselves on our reputation for exceptional and reliable customer service, making sure we have talented staff to support our growing customer base has always been a top priority. Meet our newest team members:
Patrick Crowley: Patrick joined DocXellent as a Technical Support Engineer. He brings 14 years of experience to the team and has a strong technical background with a focus on customer service and support.
Matt Browne: Matt joined our Customer Relations team as a Senior Client Relations Consultant. With over 20 years of IT experience, Matt works with our customers to implement document control solutions to help drive their business.
Maddy Hemberger: Maddy joined our team as a Marketing Assistant. She began interning for our Marketing Department in January 2018 and now works fulltime, assisting with research/analysis, social media management and content curation.
Introduced Our New Service: DocXellent Managed Cloud
In 2019 we released our DocXellent Managed Cloud (DMC) service! With this new solution, our customers have access to a fully managed application environment where hosting, application maintenance and technical support is handled quickly and efficiently by our outstanding team of technical support professionals.
And, DMC provides a fully compliant, GxP cloud solution for highly regulated organizations that ensures data integrity and simplifies the audit process. Our team makes it easy for companies to migrate their other validated GxP applications to our DocXellent Managed Cloud to increase cost savings and improve overall IT efficiency. This service is something DocXellent has been working hard to bring to our customers in order to make their business processes easier and to save them money. We are thrilled to finally have it up and running going into 2020.
Completed 21 CFR Part 11 Compliance Assessment of AWS
DocXellent partnered with Amazon Web Services (AWS) in 2019 and became the first company to obtain AWS compliance statements for every line of predicate rule in the 21 CFR Part 11 regulation. Following this accomplishment, we implemented a vendor assessment process for conducting assessments of large framework providers (like AWS) and established complete matrices of compliance with GxP controls and 21 CFR Part 11. Having officially passed a third-party independent audit with outstanding results, we are excited to use these services to make our customers' lives easier with simpler and more efficient compliance practices!
Redesigned Our QA Process
Over the course of 2019 we completed a full overhaul of our Quality Assurance (QA) Program. This entailed nearly 70 new policies, procedures and playbooks which now allow our customers to have a Cloud framework that is compliant with GxP and FDA 21 CFR Part 11 controls and regulations.
Part of this overhaul includes GAMP5 validation, which provides full traceability throughout the ENSUR software development lifecycle. This means that DocXellent now delivers a full stack of executed validation deliverables to customers for their DMC Cloud platform, as well as the ENSUR Cloud software.
These changes minimize the effort and time needed to launch new deployments and apply updates as well as maximize quality and regulatory compliance. And best of all for our customers, by taking advantage of the industry leading AWS Cloud platform for regulatory compliant workloads, the cost of meeting industry regulations and remaining efficient is lower than ever.
As we wrap up this year, we want to acknowledge that all these improvements are only possible because of our loyal customers and their continued partnership. Our team will hit the ground running in 2020 as we continue working to improve our software and services with our customers in mind. We have some exciting software enhancements in the works as we plan for our next major release and we're looking forward to more positive growth in the new year. We hope you have a very happy holiday season and a productive new year!