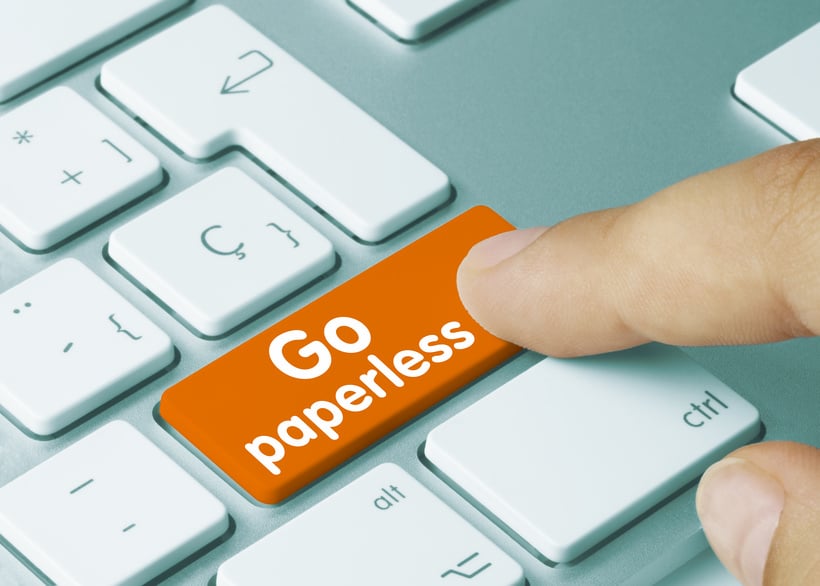 "Going green" is an increasing focus for modern-day businesses as consumers favor brands that are concerned with the environment, and pressure rises on corporations to demonstrate a level of social responsibility. The "State of Green Business 2018" report from GreenBiz and Trucost found that nearly 50% of top US companies and 60% of global companies are "proactively investing in strategies to reduce their environmental impacts." Businesses that want to stay competitive and relevant should consider going green in order to appeal to the burgeoning generation of consumers as well. Research has shown that the majority of millennials are prepared to make sacrifices (such as paying more) to support brands that demonstrate social responsibility, and they would be more loyal to brands that align with environmental issues.
But going green sounds daunting to most companies for a few reasons. For one, there are so many ways to tackle reducing carbon emissions, recycling, reducing waste, and more. Fortunately, technologies are emerging to help the corporate world address certain facets of going green. Electronic document management software (EDMS) is one of them.
How Does EDMS Help a Business Go Green?
Reduce print. Moving your document management processes into an electronic document management system (such as DocXellent's ENSUR) can significantly reduce the need to print any documents. This move can help a business prevent unneeded documents and waste from piling up. Many organizations print more than what they will actually use, and electronic systems can lessen the tons of paper used for potentially unnecessary documentation.
Reduce waste. With less documentation to print, your business not only stops wasting actual paper, it uses less ink and less electricity to run printers. Energy Central reports, that "more than 375 million empty ink and toner cartridges are thrown out every year, and most of them end up in landfills." It takes 1,000 years for a printer cartridge to fully decompose in a landfill. Any lessening of such waste makes an impact, and EDMS helps businesses reduce their contribution to this environmentally unfriendly practice.
Reduce costs. A resulting benefit of moving toward sustainable business practices and using EDMS to automate document retrieval is the reduction in expenses. Most business decision-makers associate adopting green practices with having to spend more money. But, it's quite the opposite. When your paper and ink needs decrease, the need for tech support to address print services decreases. And when you no longer need to file printed documents because you're storing them electronically, your business requires less physical space. By lessening the need for in-house support and being able to downsize your office you will begin to see both long-term and positive impacts on your bottom line.
Improved productivity. As an additional benefit of moving your documents to electronic systems, your entire business will see improved productivity. When document storage is automated, it makes it much easier to locate mistakes, correct them, and send that file back to the source to fix or get final approval. Whereas with paper-based documents, corrections are done by hand and new iterations of the documents and revisions will have to be made. In addition, your business will also save time when approving documents because paperless document management software enables electronic signatures that are accepted by regulatory authorities.
How Easy is it to Digitize Your Paper Processes?
DocXellent's ENSUR simplifies the transition so it's easy to switch from spreadsheets and manual data entry to more efficient methods of organization, routing, and document workflow. When you're ready to migrate your legacy content to electronic systems, our migration capabilities can help by allowing you to move existing paper or MS Office based documentation into unique folders for easy access, organization, and control.
Paper-based or legacy systems can often lack workflow structure. ENSUR is designed to identify optimum routing workflows while introducing more automated, streamlined structures for data handling. And integrating ENSUR into your current work environment and system is easy because our technical team of highly experienced professionals can help you transition to a document management system. Migrating your data is done seamlessly without any data loss or downtime. We can even consult with you on prioritizing your documents and migrate what's most important first and the rest in phases.
Contact DocXellent today to discover how you can improve your business sustainability, remain competitive, contribute to green initiatives, and do it all with ease.