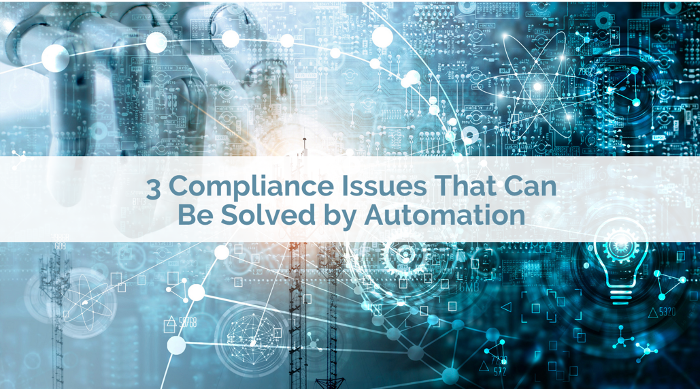 Maintaining regulatory compliance while making a product that provides value to your customers can be a daunting task, especially if you are using outdated, manual methods for quality management. Increasing efficiency and reducing instances of human error is key in every industry and automating your compliance process can help your company keep up with government regulation as well as increase overall productivity and quality. In this article we will discuss how digitizing your processes can improve document control, CAPA, and help your business stay on track with its quality objectives.
Corrective and Preventative Action (CAPA)
With the evolution of digital quality management, there has been a move away from paper-based solutions when it comes to organizing CAPA processes Businesses are now utilizing the power of automation to improve the quality of products and processes. At each step along the CAPA path, there are decisions that need to be made to ensure that every complaint is addressed and that the proper adjustments are made to prevent similar occurrences in the future. And sticking with a manual process can make moving a complaint down this CAPA pipeline a much more laborious task than necessary.
Using a quality management solution (QMS) will help your organization keep track of all reported issues and complaints and help to make sure that these issues are not repeated. Upgrading from a manual CAPA process to a digital system will provide your company with a single unified platform to electronically identify, evaluate, investigate and analyze any incidents. You will be able to easily create corrective action and preventive action requests, track nonconformities, collaborate on and perform root cause analysis, develop appropriate Action Plans, link CAPAs to any other quality item within the system and attach supporting material such as videos, audio, and email.
In addition to simplifying your CAPA process, a quality management systemwill reduce the risk of human error. Because there are so many phases of CAPA, the instances of missed steps, late work, or mistaken routing is high. However, it is not impossible to greatly reduce your company's instances of human error. The first step of this process is to have specific and carefully defined CAPA process through the use of a digital system. If you cannot precisely define what CAPAs are within your organization, they are bound to be over or under-utilized. Employees who know what a good product looks like will keep your output free from defects. But they may not have a clear idea of how to escalate issues or make decisions about gray areas that may arise.
There is usually not a single culprit behind a quality issue, so setting up logical workflows that lessen the need for human involvement is crucial to keep your CAPAs consistent and beneficial. Where there are humans, there will be human error; it is impossible to eliminate it entirely. However, using a document management system to record and guide your tasks is a great way to limit the chance of human error and simplify your CAPA process for everyone involved.
Document Control
Document control is another critical piece of your company's quality assurance. The practice of document control ensures your documentation is accurate, organized, traceable, reportable and compliant with any legal or regulatory standards. Using a manual, paper-based document control method could mean that many of these important compliance procedures are overlooked or highly inefficient, leaving your company vulnerable. This is why automating these processes is an important step for any company looking to remain compliant.
Document control software also provides significant improvements to the audit process. These systems can be used to automate employee training and reporting, allowing you to quickly produce training reports for auditors. You can also manage your audit response in a centralized system where you can document audit items track internal actions and produce an audit report that ties all of this information together for the auditor. With a manual process, tracking down all of the necessary documentation and managing the internal action items needed to successfully respond to an audit can drain precious hours from your resources. Document management software makes this process easy and stress-free.
Using a document control system for managing your company's critical documentation enables organizations to control content across the globe or down the hallway. These systems are flexible, with a secure user-friendly interface and a large list of features. Document control software is built around open technologies which promote integration and leverage the power of your existing applications for your benefit. The document control software may be accessed by your users regardless of where they are on the globe; if they can access your network, they can log into their system.
Staying on Track with Quality Objectives
The last compliance issue we will discuss today is keeping up with your company's quality objectives. An electronic QMS provides a central platform to manage, track and report on your progress toward quality objectives. Incorporating automation into quality management habits will lead to long-term improvement within your company and will make keeping up with set standards easier than ever.
To hold your team accountable, an automated QMS helps to set quality goals that are visible to everyone involved. That way, one can collaborate with external parties and stakeholders in the same way one would with the rest of a team. When including external parties in the same quality process as an internal team, they are held to the same quality standards. Now you can make sure that all of your employees comply with the latest regulations and produce products with similar goals in mind.
Furthermore, a QMS lets everyone become part of the document creation process. People can access and edit the parts of the documents they are responsible for and immediately send them down the pipeline, so they reach who they need to. The information in the system is never out of date and can easily be distributed to its correct location. Having instant access to the most updated versions of documents is important when transitioning and adjusting to meeting new standards.
Business in today's high-tech world revolves around rules and regulations. In order to keep up and remain compliant adopting an automated method is necessary. And with DocXellent's easy to use QMS solution, there is no need to customize a solution that takes months or longer. ENSUR is configurable out-of-the-box to be setup to work the way your organization works with all the automated controls you've been looking for or desire.
If you're looking for more information on how to automate your quality processes, contact us today.