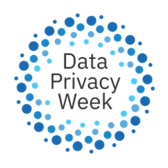 This year's initiative emphasizes educating businesses on data collection best practices that respect data privacy and promoting transparency.
Norwich, CT January 24, 2022 — DocXellent announced its commitment to Data Privacy Week by registering as a Champion. As a Champion, DocXellent recognizes and supports the principle that all organizations share the responsibility of being conscientious stewards of personal information.
Data Privacy Week is an expanded effort from Data Privacy Day — taking place annually from January 24 - 28 — that generates awareness about the importance of privacy, highlights easy ways to protect personal information, and reminds organizations that respecting privacy is good for business. This year, we are encouraging individuals to learn more about how to manage and protect their valuable online data. We are also encouraging businesses to respect customer data and learn about the responsibility they hold for keeping individuals' personal information safe from unauthorized access and ensuring fair, relevant and legitimate data collection and processing.
For Data Privacy Week, DocXellent is proud to announce the following:

As the result of a half-year initiative, DocXellent has created the necessary infrastructure in our flagship document control software, ENSUR, to assist our customers in asserting compliance with the European Union's General Data Protection Regulation (GDPR), as we ourselves have done. This same set of templates and reports can be used to document other regulatory frameworks such as those defined by ISO and NIST.
DocXellent is partnering with the highly respected European compliance consultancy, Advisera, to aid even further with GDPR and ISO compliance to offer our existing customers pre-built document templates to achieve compliance with EU GDPR, ISO 27001, ISO 22301, ISO 9001, ISO 14001, ISO 45001, AS9100, ISO 13485, EU MDR, IATF 16949, and others. In addition, through Advisera, we'll be able to provide online courses, specialized books, and compliance consulting in 13 languages.
DocXellent will be rolling out additional product enhancements in 2022 as we strive to help our customers achieve the highest possible level of Data Privacy/Protection and Cybersecurity, including specialized theme packs for information security and data privacy in upcoming releases of ENSUR.
According to a Pew Research Center study, 79% of U.S. adults report being concerned about the way their data is being used by companies. As technology evolves and the COVID-19 pandemic continues to influence how consumers interact with businesses online, data collection practices are becoming increasingly unavoidable, making it imperative that companies be open and honest about how they collect, use and share consumers' personal information and communicate their policies clearly and concisely.

The National Cybersecurity Alliance has offered up tips to help guide individuals and businesses to better data privacy practices, such as:

For Individuals:

Understand the privacy/convenience tradeoff
Manage your privacy
Protect your data
For Businesses:

Conduct an assessment
Adopt a privacy framework

Educate employees
For more information about Data Privacy Week 2022 and how to get involved, visit https://staysafeonline.org/data-privacy-week/.
About DocXellent
Makers of the industry-leading document control and specification management system, ENSUR, DocXellent has been a National Cybersecurity Alliance Cybersecurity Awareness Month Champion for five straight years. We value the promotion of safe online practices because we take cybersecurity and the protection of our customers' data privacy and intellectual property very seriously. We have many procedures in place to ensure our users' online safety and ENSUR has many built-in safeguards that protect our users from potential online threats. For more information, please visit http://docxellent.com.
About Data Privacy Week
Data Privacy Week began as Data Privacy Day in the United States and Canada in January 2008 as an extension of the Data Protection Day celebration in Europe. Data Protection Day commemorates the Jan. 28, 1981 signing of Convention 108, the first legally binding international treaty dealing with privacy and data protection. NCA, the nation's leading nonprofit, public-private partnership promoting cybersecurity, and privacy education and awareness, leads the effort in North America each year. For more information, visit https://staysafeonline.org/data-privacy-week/.
About the National Cybersecurity Alliance
The National Cybersecurity Alliance is a non-profit organization on a mission to create a more secure, interconnected world. We advocate for the safe use of all technology and educate everyone on how best to protect ourselves, our families, and our organizations from cybercrime. We create strong partnerships between governments and corporations to amplify our message and to foster a greater "digital" good. National Cybersecurity Alliance's core efforts include Cybersecurity Awareness Month (October); Data Privacy Week (Jan. 24 - 28); and CyberSecure My Business™, which offers webinars, web resources and workshops to help businesses be resistant to and resilient from cyberattacks. For more information, please visit https://staysafeonline.org.
About Advisera
Advisera is a leading provider of compliance software, toolkits, courses and services for individuals, small businesses and consultants. They cover GDPR, MDR, AS9100, IATF 16949, ISO 27001, ISO 9001, and several other standards. Founded in 2009, Advisera is a global company who is focused on making standards easy to understand and simple to implement. Visit http://www.advisera.com to learn more about each standard and how they can help companies gain a competitive advantage via the implementation of these standards.