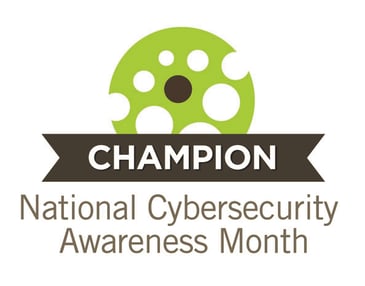 Norwich, CT — DocXellent today announced that it has become a Champion of National Cyber Security Awareness Month (NCSAM) 2018, marking the second year in a row of championing NCSAM. It will be joining a growing global effort among businesses, government agencies, colleges and universities, associations, nonprofit organizations and individuals to promote the awareness of online safety and privacy. As part of DocXellent's NCSAM efforts, they will be promoting cyber security awareness and highlighting through social media posts, employee engagement and in interactions with the media.
A multi-layered and far-reaching campaign held annually in October, NCSAM was created as a collaborative effort between government and industry to ensure all digital citizens have the resources needed to stay safer and more secure online while also protecting their personal information. Co-founded and led by the National Cyber Security Alliance (NCSA) and the U.S. Department of Homeland Security (DHS), NCSAM has grown exponentially since its inception, reaching consumers, small and medium-sized businesses, corporations, government entities, the military, educational institutions and young people nationally and internationally.

"As a company that produces an industry-leading Document Control and Quality Management software solution, there is nothing more important than protecting the data that is entrusted to us via our application. For that reason, we want to make sure that all of our employees and business partners are aware as much as possible of the threats that exist, best practices to stay safe online, and how each of us can learn more about Cyber security – that's why we are partnering with the National Cyber Security Alliance and the Department of Homeland Security to champion National Cyber security Awareness Month," said Gary Carignan, President of Norwich, CT based DocXellent.
Follow DocXellent on social media to stay informed on cyber security tips throughout the month of October:
For more information about NCSAM 2018, the Champion program and how to participate in a wide variety of activities, visit staysafeonline.org/ncsam. You can also follow and use the official NCSAM hashtag #CyberAware on social media throughout the month.