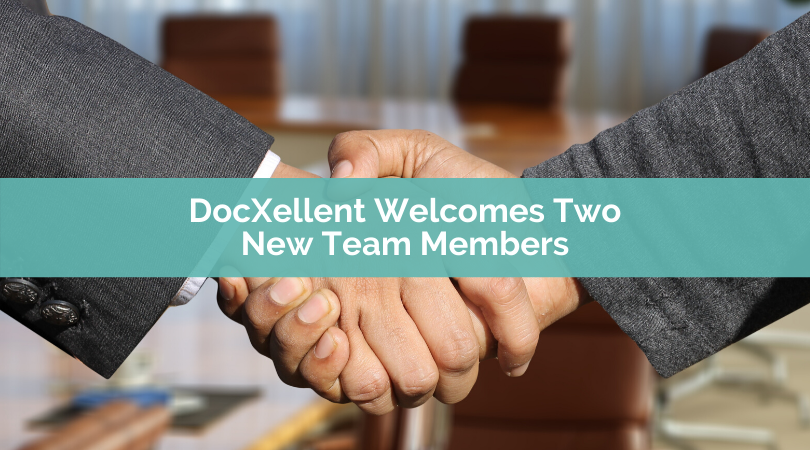 Our team is growing once again!

We are excited to announce the addition of two new members to the DocXellent team: Matthew Davis as a Junior Development Engineer and Joe Ciriello as a Business Development Manager.

Matthew Davis - Junior Development Engineer

Matt is DocXellent's newest Junior Development Engineer. In this role, he will be working with the rest of the development team to develop, test, and maintain new and old features in ENSUR. Matt recently graduated from the University of Connecticut where he majored in Computer Science, with a specialization in Cyber-Security, and a minor in Cognitive Science. While there, he worked at the ITS Help Desk on campus to provide IT support to students and faculty. Matt started as a software development intern at DocXellent and he's the second intern from UCONN that we've hired on as full-time staff. In his free time, he enjoys tabletop games, watching TV, and programming.

Joe Ciriello – Business Development Manager

Joe is DocXellent's new Business Development Manager. In this position, he will be working to bring ENSUR into local, state, and federal government agencies. Just like any other organization, the government needs document control as well. His job is to make agencies aware of ENSUR and educate them of its value.

Joe grew up in Norwich, went to NFA, and then attended The University of Connecticut. He graduated UCONN in 2015 with a B.A. in Economics and a minor in Professional Sales Leadership. Before his new position here at DocXellent, he worked as a Buyer/Purchasing Agent in charge of procuring product for institutional learning centers, schools, camps, nursing homes, etc. In his free time, Joe enjoys outdoor activities, no matter what the season. He loves downhill mountain biking, kayaking, fly fishing, snowboarding, hiking and camping. He also loves to travel and has gone to remarkable adventure locations like Cuba, British Columbia, and the French Alps.

"We are all so excited to announce the arrival of Matthew and Joe. Both of them bring experience and a proven track record of success in their respective areas, which will be invaluable in meeting our company's goals in the coming years. DocXellent continues to grow and expand and I'm confident these two will only further enhance both our product development, services and our business overall" says President, Gary Carignan.

Welcome Matthew and Joe!