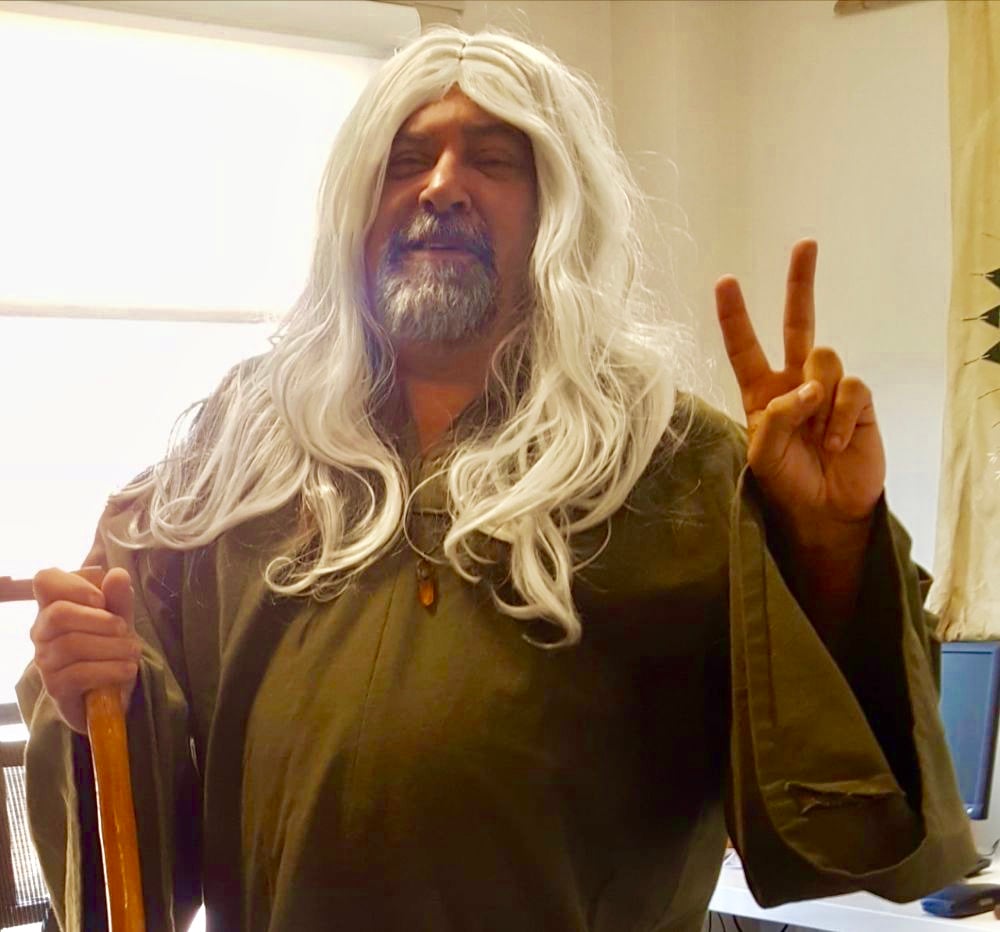 Dave Ahrens is a Software Architect at DocXellent, and he holds the record as our longest standing employee. He has been with our company for over 20 years! Dave currently lives in Voluntown, CT and was born and raised in Milford, CT. He is responsible for designing and developing new functionality to enhance our document control software solution. Dave also works with our customers at DocXellent to establish requirements, schedules, and deliverables for custom development projects.
In his 20+ years at DocXellent, Dave has seen and experienced many changes firsthand – especially within technology. "I love seeing us grow and adapt to new technologies," he said. "It's stunning to see how much positive change we have seen over the years." Throughout his time here at DocXellent, Dave has helped us in developing document management software so our customers can better manage their critical content.
In addition to embracing new technology, Dave also likes getting to know the new employees and feels that "it is a privilege to work with such a fantastic team." He also enjoys solving problems and learning new skills. And fortunately for Dave, at DocXellent, there is always something new to learn.
Some may say that Dave keeps off the beaten path and likes to add a bit of spice to life. Taking those alternative routes has recently led him to build a cabin in the mountains – and he's quite happy about that! His joy of life, learning new skills, and adding fun into his work enables him to develop in his career and continuously refine his craft.
Before joining DocXellent, Dave had his share of "odd-jobs." There was his stint of working as a Chimney Sweep, and the time he gave-it-a-go and established his own business. When Dave ran his company, "Sticks & Stones," he made candlestick holders from stones. We are so glad he decided to channel his creative energy here at DocXellent!
Dave's software developer roots run deep. Before starting at DocXellent, he worked at Omni Touch developing software for kiosks that car dealerships used to search for vehicle inventory throughout all of their locations. He also developed software models of military submarine network traffic at Mystech Associates back in the '80s and early '90s. Mystech used Dave's software models to assess the ability of their networks to manage the volume of traffic required in combat scenarios.
When Dave is not at work, you may find him canoe poling (instead of a paddle, you stand in your canoe and use a long pole to travel) . He also is proud of his fleet of (mostly) inflatable boats. And if you happen to be searching for an officiant for your wedding – Dave can help you out with that too! He's an ordained minister and has already performed two marriage ceremonies. Maybe yours can be the next?
Throughout his tenure here at DocXellent, Dave has accomplished many things. One of the achievements he is most proud of is his contribution to implementing form-based master inheritance linking. This gives our users the ability to inherit values from master forms down to child forms. Through his expertise, Dave has helped impact the way our customers handle their document management. His continued influence on our ENSUR application helps our customers automate their business records so they can concentrate their efforts on other areas of their companies. And yes, that's a wig!