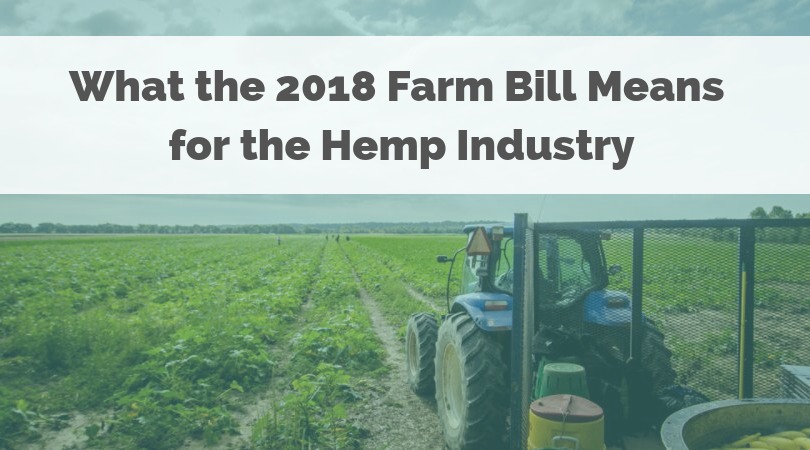 There are big changes coming to the hemp industry this year. The passing of the 2018 Farm Bill, which legalizes hemp products and their distribution across state borders, will begin causing sales to skyrocket across the country. With this, regulations on hemp products are expected to increase, causing the need for hemp companies to implement a system to manage their quality processes. Read on to learn more about the Farm Bill, how it will affect the hemp industry, and how hemp companies can maintain compliance and scalability with a document management system.
What is Hemp?
People often confuse hemp as being synonymous with marijuana. However, although hemp and marijuana are both cannabis, there are large differences between the two and how they are each used and regulated. Hemp does not produce high amounts of tetrahydrocannabinol (THC), the intoxicating cannabinoid in marijuana. However, it is capable of producing the non-intoxicating cannabidiol (CBD) in high concentrations. Hemp plants have served a wide variety of purposes for thousands of years for fiber (from the plant's stems), protein (from seeds), and oils and smokable portions (from the leaves and flowers).
According to weedmaps.com, most countries, including the US, differentiate between the two products based on the amount of THC produced per weight of the dry plant. In the U.S., industrial hemp is defined as "the plant Cannabis sativa L. and any part of such plant, whether growing or not, with a THC concentration of no more than 0.3% on a dry weight basis." The European Union has set the limit at 0.2%, while in Great Britain the limit is 0.0%.
Unlike marijuana, hemp is legal in most of the United States. However, it is strictly regulated. The 2014 Farm Bill signed by President Barack Obama included section 7606, which allowed "institutions of higher education" and state agriculture departments to grow hemp under a pilot program as long as state law permitted it. Prior to the 2018 Farm Bill, 41 states had passed hemp-related legislation; 39 of those states legalized statewide hemp cultivation programs that defined hemp specifically to differentiate it from marijuana.
What is the 2018 Farm Bill?
So how exactly will this new Farm Bill change the laws and regulations currently dictating the hemp industry? To begin with, the bill, signed on December 12, 2018 by President Trump, will remove hemp from the Controlled Substances Act, which had previously placed the substance in Schedule 1 along with all other cannabis compounds. This removal means that hemp will no longer be considered an illegal substance under federal law. The bill also states that hemp products will be allowed to be moved across state borders. These developments are the first steps in paving the way for wholly legal hemp cultivation, possession, sale, and distribution.
Another important aspect of the Farm Bill in terms of the normalization of hemp is the move to protect hemp cultivators under the 1980 Federal Crop Insurance Act. This change will allow farmers to invest in insurance that protects them from unexpected crop losses in events such as floods, forest fires, and droughts. With increasingly unpredictable and extreme weather as a result of climate change, these insurance policies have served as saving graces to farmers of all kinds for decades. And now these protections will help defend the livelihoods of those working in the hemp industry, placing them on a more level playing field in the farming community.
On top of these advancements, some restrictions will remain in place. First, the definition of hemp as a cannabis plant containing less than 0.3% THC is written into the 2018 Farm Bill just as it had been in the laws passed in 2014. Any cultivators found producing hemp with a higher THC percentage will be federally penalized. Second, hemp regulation will be overseen by both the state level departments of agriculture and the USDA. States will be in charge of producing a hemp licensing and regulation plan that the USDA will need to approve before cultivation can begin. And if a state decides against this, hemp farmers must apply for licenses from the USDA and comply with the federal program regulations. These laws will help keep hemp production under control as the market continues to grow.
How will the Farm Bill Affect the Hemp Industry?
Following the passing of the 2014 Farm Bill, hemp production expanded rapidly. And these new laws are predicted to inflate the industry even further. President of Vote Hemp, Eric Steenstra, said in a press release that recent data reflects growing consumer curiosity in hemp: "As the U.S. hemp market continues to grow at a double-digit pace annually, American consumers continue to demonstrate their strong interest in hemp products. Few other industries can so clearly prove the market demand for their products, whereas the hemp market has essentially tripled in the last five years". In 2017, hemp product sales in the U.S. reached over $820 million. This number is expected to rise to $1 billion by 2020 based on both current demand and increasingly lax regulations.
In addition to exponentially growing hemp sales and production, FDA regulations on the product are expected to increase. Things are currently unclear as far as the exact regulations the FDA expects to enact, but they have spoken out on the issue. In a recent blog post Lowell Schiller, Principal Associate Commissioner for Policy of the FDA wrote "if a product is being marketed as a drug… then it's regulated as a drug, and it generally cannot be sold without FDA approval. This raises important and challenging questions of regulatory policy and public health". The FDA expects to release more information on the issue over the next few months.
Maintaining Compliance and Scalability in the Hemp Industry
These looming FDA regulations as well as shifting government procedures under the new Farm Bill lead to a complex situation for both existing and budding hemp companies. Whether your company is involved in sales, production, or distribution, maintaining regulatory compliance will be critical to your business.
Investing in a comprehensive document control and quality management software can help mitigate the challenges of keeping up with government regulations while maintaining your organization's efficiency and scalability. Our document control software, ENSUR, helps companies in the alternative medicine, cannabis, and hemp space to manage their documentation, employee training, vendor/supplier information and much more. Contact us today to learn more.