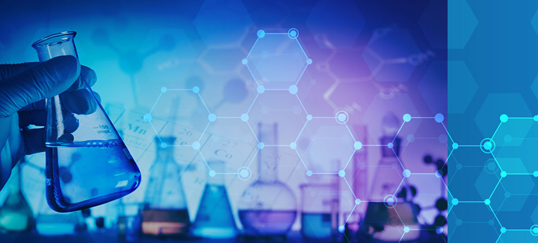 Being part of the pharmaceutical industry requires strict adherence to many government regulations and careful organization of thousands of complex documents. The FDA, EPA and other regulatory bodies are constantly adding quality requirements and establishing strict auditing schedules. Luckily, a document control system can take the difficulty out of these processes. But how do you know which system would work best for your company? Read through the following three features every pharmaceutical company should have in a document control system to learn exactly what to look for.
Version Control for Draft Documents
One issue a lot of pharmaceutical companies run into is poor version control, particularly for draft documents. Because of intense government regulation within the industry there may be a need to show appropriate review procedures of draft documents in the case of an audit. Therefore, it is extremely important that review signatures and comments be paired to the document they are related to. It is not enough to just have a record of what is happening within your company; you must provide regulatory authorities with accurate, legible, original, consistent, and attributable records upon request.
This complex process requires a formal version control system within the organization. If an auditor or inspector is not provided with traceable actions, test, and resolutions of errors and deviations, validation status is often looked at as suspect. So, in order to meet regulations and remain compliant in the eyes of these authorities, your document control system needs to include exemplary version control capabilities.
Change Management
Another important part of document control in the pharmaceutical industry is change management. Change management, or change control, is a systematic approach to managing all changes made to a product or system. The purpose is to ensure that no unnecessary changes are made, that all changes are documented, that services are not unnecessarily disrupted and that resources are used efficiently.
According to the FDA, a formal change management process should be established in every pharmaceutical company to evaluate all changes that could affect the production and control of the drug product. Companies should have a document control system that includes effective change control services to ensure two main things:
Their continual company improvements are catalyzed quickly
No unintended consequences come from the change implemented
By keeping a close eye on changes using a document control system, your business processes will run smoothly, without obstacles or unexpected outcomes.
Easy Configuration
Lastly, finding a document control system that provides easy configuration and does not require complex code customization is essential for companies within the pharmaceutical industry. The system you choose should fit in with your company seamlessly, without a need for in-house structure editing. Simple configuration is desirable for both small and large pharmaceutical companies because it reduces the need for reliance on application experts, and it can simplify certification requirements. Extensive system configurations which incorporate programming can complicate things when regulating organizations such as the FDA require process revalidation.
Your quality team already has a lot on their plate, they should not be expected to provide programming support on top of their demanding job responsibilities, especially when there are turnkey document control systems like ENSUR that come pre-configured and ready for use upon purchase. Keeping configuration simple and swift is essential in the fast-paced, highly regulated pharmaceutical industry.
How ENSUR Can Help
Our experience with many pharmaceutical clients has crossed over into Laboratories, Biosciences and even Manufacturing/Packaging. Being able to accommodate all processes in one document control software package makes our document control software, ENSUR, irreplaceable to the quality professional and industry market leaders. ENSUR is easily configurable and includes both version control and change management processes. With these three benefits, along with the countless other important features ENSUR offers, your pharmaceutical company will save time and money, all while remaining FDA compliant. Contact us today to learn more.