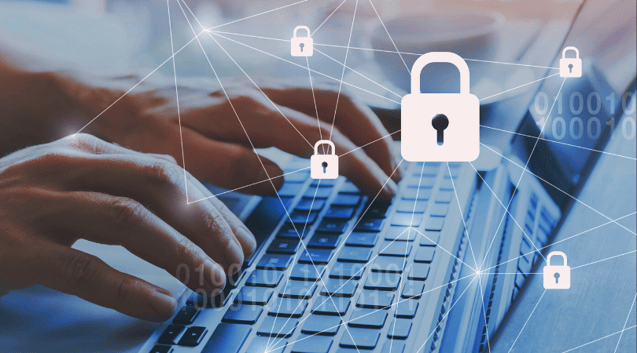 With cases of the Novel Coronavirus (COVID-19) emerging in nearly every state, many businesses are taking swift action in an effort to curb its spread. Teleworking, "remote working," or simply "working from home," is a centerpiece of those efforts. While remote working arrangements may be effective to slow the community spread of COVID-19 from person to person, they present cybersecurity challenges that can be different than on-premise work. Read on for four tips to help you stay cybersecure so you can do your job from home with peace of mind.
Cybersecurity tips for staff working remotely
To gather some advice about how to stay cybersecure when working from home, we asked DocXellent's Director of Information Security and Cloud Services, John Waller. Here are some of his tips:
Hackers are already using the Coronavirus scare as the bait in phishing emails and other scams – be extra vigilant about clicking links in emails, even if they appear to come from inside your organization.
Make sure you have security software in place and keep it up to date, including anti-virus protection, firewalls and VPN clients.
Only use company approved web conferencing, communication, and other online tools when collaborating with others.
It might already be too late, but if you haven't left work for good yet, backup your important files to an approved file-storage service like DropBox, Google Drive and OneDrive. If you are using one of these services, make certain that you are using strong passwords and Multi-Factor Authentication if you can.
In addition to expecting employees to follow these procedures, DocXellent is a proud member of the National Cyber Security Alliance. We use their National Institute of Standards and Technology (NIST) Cybersecurity Framework as the basis of our Cyber Security Program. Following these precautions ensures the safety of our company's information when employees work remotely. And, hosting your applications in the DocXellent Managed Cloud (DMC) which features firewalls, intrusion blocking, and anti-virus protection will keep your company safe from malicious cyberattacks and digital threats, no matter where your employees are working from.
For further information on staying cyber safe during these uncertain times, The National Cyber Security Alliance has set up a COVID-19 Security Resource Library that features free and updated information on current scams, cyber threats, remote working, disaster relief, and more. They will continue updating this page as more resources become available.
It is important not to let matters of public health get in the way of doing cybersecurity properly. In order to ensure the security of your company, its data, and your employees, you need to have a foundation laid and mitigate as much risk as possible. DocXellent is here to help if you would like a consultation on your current cyber security procedures or more information on moving your applications and data to the cloud. Contact us today.