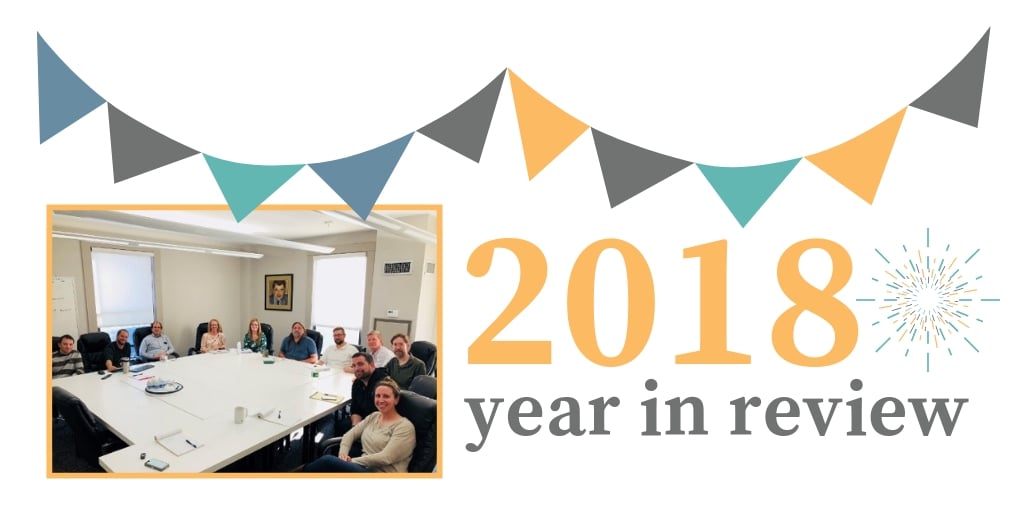 It's hard to believe that 2018 is already in the books. In the spirit of reflection, we thought it would be nice to look back at just how much our company has evolved throughout this past year. From new team members to new processes, services and software releases, we want to share with you all the ways our customers helped us grow this year.
New Team Members
We were so excited to welcome three new team members in 2018 to our Customer Relations, Quality and Sales departments. Making sure we have highly capable, talented staff to support our growing customer base is a top priority, especially since we pride ourselves on our reputation for exceptional customer service. Meet our newest team members:
Julie Rue Browne joined our Customer Relations department. With over 17 years' experience, Julie specializes in enterprise implementations, workflow consulting and continuing support.
Swetha Erasani joined our Quality department as a Software Quality Analyst. She is responsible for reviewing and analyzing the requirements of the new system and identifying discrepancies that can hinder System and Regression Testing.
Connor Carignan joined our Sales team as the Sales Director. Having spent the last 10 years working in account management, customer success management, and sales in multiple industries, he brings a strong skillset of understanding customer requests and leveraging those into various opportunities to grow the DocXellent client list.
A New Support Process
In 2018, we implemented a new support ticketing system! With this new process, our Support Coordinator monitors each support request from the time that it is received to the point that it has been resolved, coordinating DocXellent resources as needed to thoroughly address the customer's need, while ensuring their satisfaction with services provided by DocXellent. The new process has been successful, helping us to resolve support issues more efficiently than ever before!
Introduced a Customer-focused Webinar Series
Over the course of 2018, we hosted six webinars presented by our ENSUR subject matter experts on various topics that were voted on by our customers. These hour-long sessions took a deep dive into features and functions that we believe add value to our customers' ENSUR experience and will help them expand their use of the software. The webinars also gave us a chance to connect with our customers in a different way and receive valuable feedback. We look forward to continuing with a new webinar series in 2019!
Released ENSUR Version 4.3
We released ENSUR 4.3 which featured a new homepage design within our ENSUR software! We want to make ENSUR as user-friendly and efficient as possible for all our customers. By adding configurable panels, hover over functionality, filterable and sortable columns, improved search capabilities and more, we aim to continue enhancing our software to be both highly intuitive and innovative.
As we wrap up this year, we want to acknowledge that all these improvements are only possible because of our wonderfully loyal customers and their feedback. Our team is excited to hit the ground running in 2019 as we continue improving our software and services. We hope you have a very happy holiday and a productive new year!