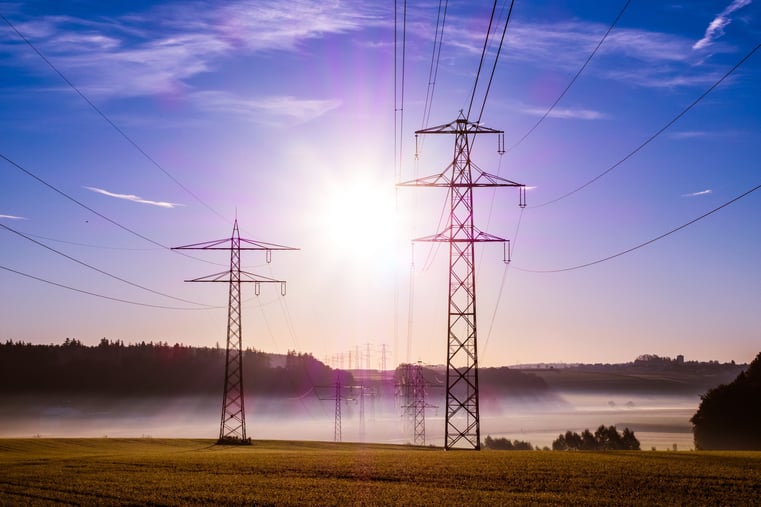 Power, heat, cooling, light, security, sanitation, and communication systems power homes and businesses in essential ways most people take for granted until they fail. Utility companies need reliable tools to help them improve their processes as they grapple with challenges to the grid. The ENSUR document management system provides configurable utilities industry document control software that helps the utilities industry become more resilient in the face of overwhelming change.
Document Management Software Improves Utility Companies' Internal Systems
Unfortunately, many utility companies today are still manually processing paper forms and using local, on-site computer systems to manage mission-critical documentation. This hinders the company's ability to remain robust and resourceful, so it can easily prepare for and respond to audits. ENSUR document management software helps the utilities industry to better control documentation regarding federal and state regulatory requirements (for the EPA, FERC and NERC and more) in a quick-to-learn, easy-to-use, browser-based system that securely houses essential documents. This robust document control software system also makes routing and approving SOPs, maintaining personnel employment records, tracking equipment, analyzing measurements and readings, scheduling maintenance, investigating complaints, and preparing for audits quick and easy.
By using the right quality management system, your internal system processes rise above and beyond. It allows employees to easily access regulatory forms, check for compliance, and mine data to find weak spots and anticipate future problems with more agility. This even empowers you to prevent problems before they happen and better prepare for emergencies to reduce downtime.
The Right Utility Industry Document Management System Saves Data Entry Time
Many utility companies still labor with excessive manual data-entry log jams that slow their reaction times and make preparing for audits stressful and time-consuming. The ENSUR document management system will help remove data-entry barriers and optimize your ability to leverage data to prepare for and address problems quickly and effectively. With a document management software package that digitizes your documentation library, you can manage SOP's and employee training, rapidly populate forms with the correct information and sort and crunch data faster than ever before.
Document Control Software for Utilities Brings Fast, Secure Access
One of the challenges that utility companies face is employee access to documents while in the field. ENSUR document control software is available with a cloud installation which puts your essential documentation in a secure space, making it easily accessible off-site to employees with proper access. Authorized personnel can quickly access documents needed to do their job efficiently and compliantly, working from any location.
If your company needs to improve its ability to manage documentation, customer records and respond resourcefully to audits, contact DocXellent to request a demo of our Utilities Industry Document Control Software today.